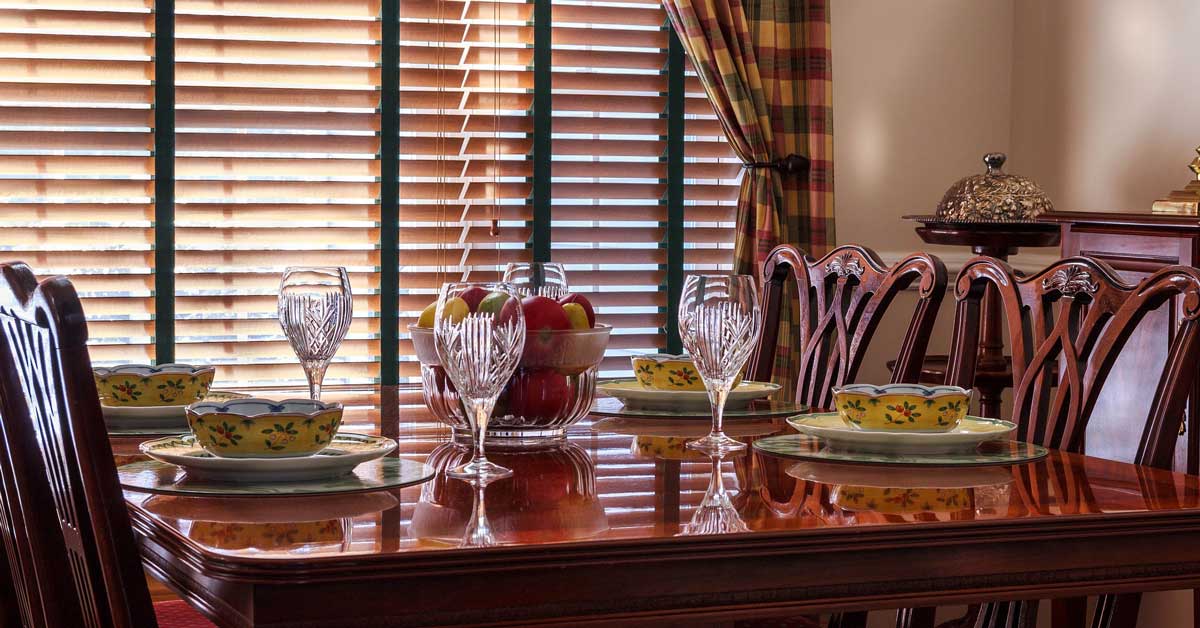 When you are redecorating a house there are many important decisions that you must make, one of which being on window treatments.
If you are struggling to decide on whether you should pick between blinds or shutters, then this post will help you make a well-informed decision.
We have listed all of the advantages and disadvantages for both window blinds and window shutters. We have also listed a few questions that you should think about, before making your life changing decision on whether to pick between wooden venetian blinds or wooden bespoke shutters.
Blinds
At Lifestyle Shutters & Blinds all of our wooden Venetian blinds are made to measure. We also provide free, no obligation quotes and we bring a range of samples with us for you to look through.
Pros:
• Lets more light into your property
• Cheaper than window shutters
• Takes up less space than shutters
• Made to measure blinds so they fit perfectly to your window
• Can easily be folded up so you can have a clear view out of the window
• Variety of styles of choose from
• Colour matching service
Cons:
• Have to fully rely on cords to control your window shutters
• Control mechanisms could easily go wrong
• Not as durable as window shutters
• Take a while to clean
Shutters
Bespoke window shutters are a popular window treatment which our team specialises in at Lifestyle Shutters & Blinds. We provide made to measure plantation shutters that can brighten up any home.
Pros:
• Adds value to a property
• Hard-wearing and easy to clean
• An investment opportunity for your home as they are a permanent fixture that will increase the price of your house
• Provides an extra layer of insulation
• Helps to provide a sound barrier to any outside noise
• Made to measure – can be made to fit any window shape
• Stands out from the average every day window treatments
• Safer than blinds, as there are no cords or chains that children or pets could play with
• Smart and elegant design
• Provides a barrier to stop your pets from escaping through the window
• Quick to clean
Cons:
• Much more costly unlike blinds
• Allows less light into your home unlike blinds, due to the thick frames
• Takes up more space due to them being fitted to the window frame
Questions to Consider
• Will it fit in with the style of your home?
• Are you working to a budget?
• Have you got children or pets to look out for?
Ultimately, when making an important decision like this, it is ideal to take into account your personal opinion and to consider all the different factors.
At Lifestyle Shutters & Blinds, our family run business provide a five year guarantee on all of our products and we are more than happy to answer any of our customers questions with our expert advice.
For examples of past work we have completed, please have a look at our gallery where photos of window shutters and blinds that we have installed can be viewed.