We all know what it means when we get closer to the end of the year. It means we are closer to Christmas!
While there are some sides of Christmas that may seem stressful, for instance:
Keeping an eye on your pennies because of heating bills and presents.
Making sure you get everyone a Christmas present and card.
Trying to squeeze in time to meet up with all your friends and family around Christmas.
We can all agree that there are most certainly plenty of enjoyable aspects about this time of year. 'Tis the season to be jolly and that is why we are sharing with you our Christmas decorating tips.
If you are looking for Christmas living room ideas to get you into that festive spirit and so you can fit in with all of those houses decorated for Christmas, then read on to see what we would recommend.
Here are our ideas for Christmas which will also help you with keeping warm in winter:
Colour Schemes
To start off your Christmas design ideas, when you decide to decorate a room a colour scheme is one of the most important decisions that you must make. Should you not do this, your room could ultimately end up in a mash-up of colours with no organisation behind it all.
For a winter themed room, there are two styles that you can go for:
Cool and calm: Cold bright colours that open up your room, such as light blues, white and silver.
Warm and cosy: These colours tend to be dark and relaxing, such as dark reds, purples and gold.
Wallpaper & Paint
The next decision for your Christmas interior is to decide whether you are going to paint or wallpaper your room.
This decision is dependant on whether you have the patience to go through the process of wallpapering your room, along with depending on what look you are going for and how much time you have.
You could always have a mixture of both wallpaper and paint if you want a feature wall.
If you decide to wallpaper, then here are some ideas of designs to look out for:
For light colours, if you really want to get into the festive mood, then why not choose snowflakes? Other options are swirls, stripes or you could follow this months trend of flowers, in shades of blue and silver.
For darker colours, why not select a dark red and gold regal pattern, swirls or a dark flowery wallpaper?
If you want to paint your walls:
For light colours, we suggest light blue, white and cream.
For warmer colours, we would suggest colours such as almond, light red and pink or a pale orange.
Carpet & Flooring
One of the many questions that is on a person's mind when redecorating is, "what flooring should I choose?"
When it comes to carpet and flooring, there are plenty of other options for you to choose from, such as laminate and vinyl.
So let's make this easy for you:
If you are choosing a light room, then we would recommend carpeting your floor with either a white or cream carpet, to make it look brighter and cosy.
If you have selected a dark room and you have floorboards, why not stain the floorboards a dark brown, layered with a soft dark rug on top? If you would rather cover your floor, then we would suggest laminate or vinyl (this decision ultimately depends on the quality of flooring you are after and how the room you are decorating is used) in a dark warming colour.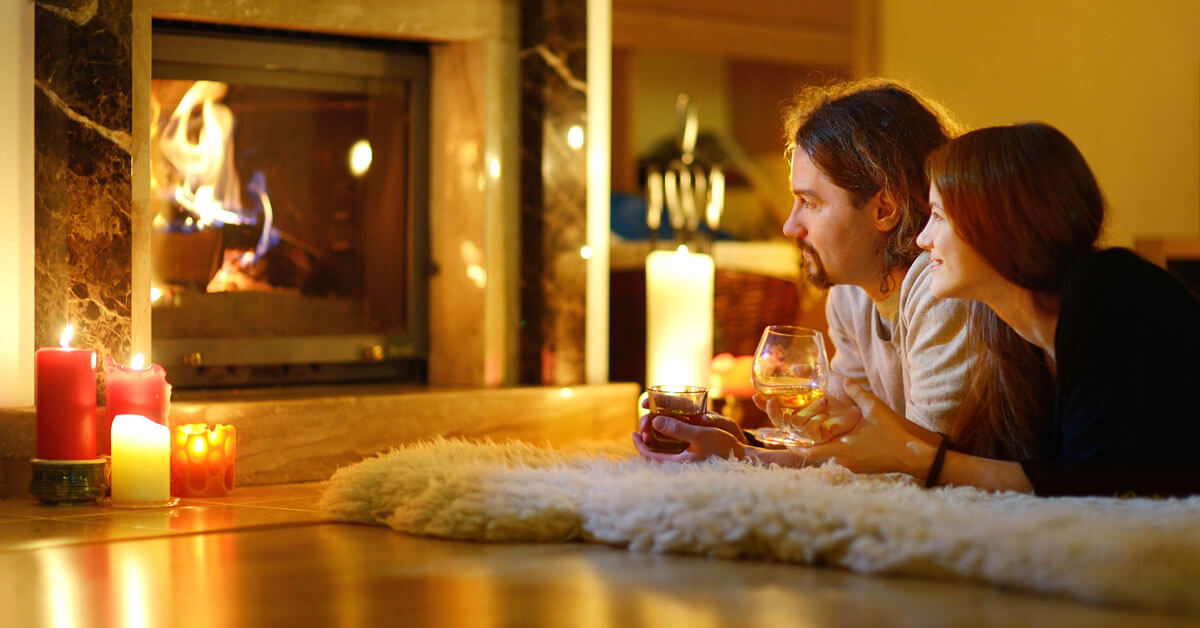 Window Treatments
Deciding on a window treatment will affect the settings of your home, from helping you to keep warm in winter down to altering the appearance of the room.
We would greatly recommend you installing bespoke window shutters due to the benefits that come along with them:
You can control how much or how little light enters your home.
Indoor shutters help towards soundproofing your home, blocking outside noise.
Wooden shutters create a warm house – they increase your home's levels of insulation by blocking the cold air from the draughty windows when they are closed.
Good quality indoor window shutters increase the value of your property.
Now comes the question of what type of window shutters should you install?
For light rooms, if you have a coloured wall, for instance blue, then we would suggest a lighter colour such as white, so that the shutters stand out and make your room appear lighter.
For darker toned rooms, we would suggest installing brown interior shutters.
Meanwhile, if you want to give your home a much more elegant touch, there is also the option of installing shutters with curtains.
Curtains and drapes over your window shutters can make your room feel a lot more comfortable and relaxing.
Whether you actually use the drapes and close them over the shutters at night, or simply leave your drapery there for the appearance, it is completely up to you.
Tinsel and Baubles
It isn't Christmas unless you dig out those decorations and give your home some tinsel and baubles!
Get the Christmas tree up, sprinkle it with those homemade Christmas decorations, get out the mistletoe ready for that special someone, start baking the gingerbread men and for all those Christmas cards you get, why not slot them in your closed internal window shutters if you run out of space on the mantelpiece?
Make sure your home fits in with the rest of the Christmas decorated houses in your neighbourhood.
Speak to the Specialists
If you need any advice on what style made to measure shutters you should install, then our elves at Lifestyle Shutters will be more than happy to help with any of your enquiries.
Join in with this year's Christmas style. After all, Christmas is not just a holiday, it is a fashion trend.