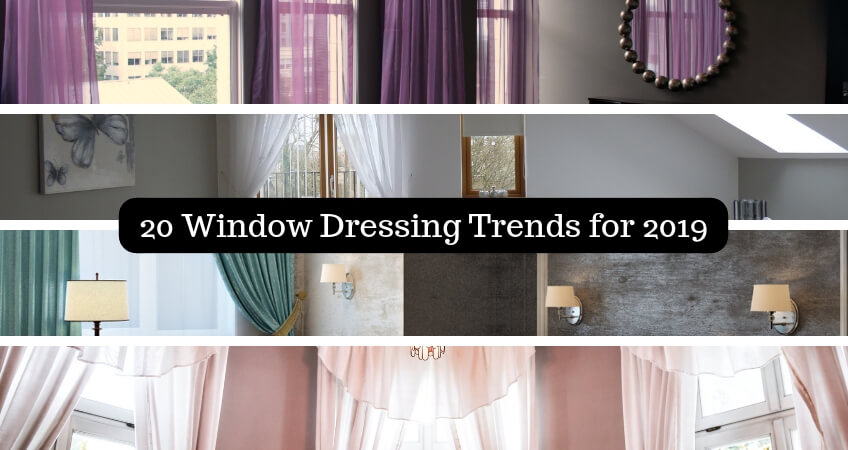 When it comes to enhancing the beauty of your home, more specifically your interior space, window dressing is very crucial. The type of blinds, curtains, and shutters you choose can make or break your theme. For this reason, it is wise that you learn of the best window dressing trends to help you create an exciting space in your home in 2023. There are endless ideas, you only need broaden your search and settle for ideas that inspire you.
     1. Contrast curtains
Having contrasting curtains and layers of textures will definitely make your home extremely beautiful come 2023. Contrasting textures have a way of creating a unique and inviting ambience in a home. What's more, you can blend different designs, curtains and blinds to achieve a deeper contrast in your home.
While thicker materials display a richer look, they also provide a warm, cosy and comfortable atmosphere in your house. In this light, it is essential that you explore the colours and palettes that you love most. Ensure that the colours you go for do not allow for visual distractions and they bring about the best end result.
---
---
     2. Mineral formations
Curtains that are inspired by mineral formation elements have a way of introducing a distinctive look in your space. If you want those that have more textured effects, you will always find them in the market. It is however recommended that you explore the best natural colours for that relaxing and peaceful environment in your interior space.
There are also mineral formation materials that have a mottled effect. Such are great for calming neutrals and they match well with blinds that take a cue from rock formations. As a result, they give you a subtle, beautiful and naturally beautiful environment for relaxation.
     3. Metallic and warm mixed metals
Mixed warm metals and metallic window dressing trend will continue to influence the New Year choices. As a matter of fact, there are many base neutrals you can explore including white, cream and soft grey. These colours help you to add a contemporary look to your space.
You can consider curtains and gold coloured shutters for that sumptuous look in the room.
     4. Micro-patterns
Geometrics play a significant role in the world of interior design. You need to experiment with different patterns to contrast various colour combinations and achieve a detailed look in your home.
     5. Block colour
You can also inject some more colour into your interior space. When choosing blinds, shutters, and curtains, why not consider pure, vibrant and more playful tone. A fruity peach is a plus. Teal and lemon hues are equally amazing, and they complete the look in any interior space.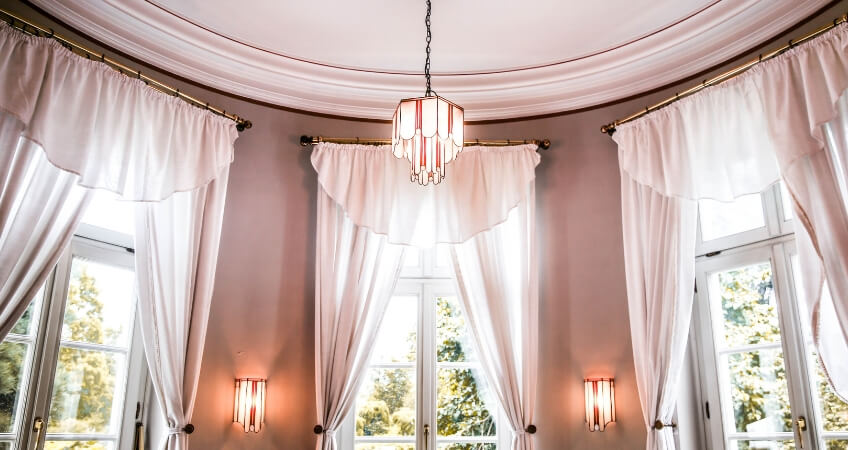 6. Create nostalgia with colour combinations
You can achieve the best geometric design effect in your home by playing with colours. Vibrant colours are a throwback to the 20th century, but they still make a statement today. This is because you can always make an impression with the window blind you choose to go for. Whether it is a retro design or a funky design, ensure the colours are nostalgic for that incredible look.
     7. Floral designs
For your rooms, choose the best colour palettes. Create a dramatic and cool mood based on the kind of effect you want in different places. Botanical motifs have great and deep patterns for a more inviting look.
     8. Try Yellow
For years, yellow is a great hue that is not only welcoming but also signifies something new. As you welcome 2019, settle for this trend to create a whole new and trendy look in your space.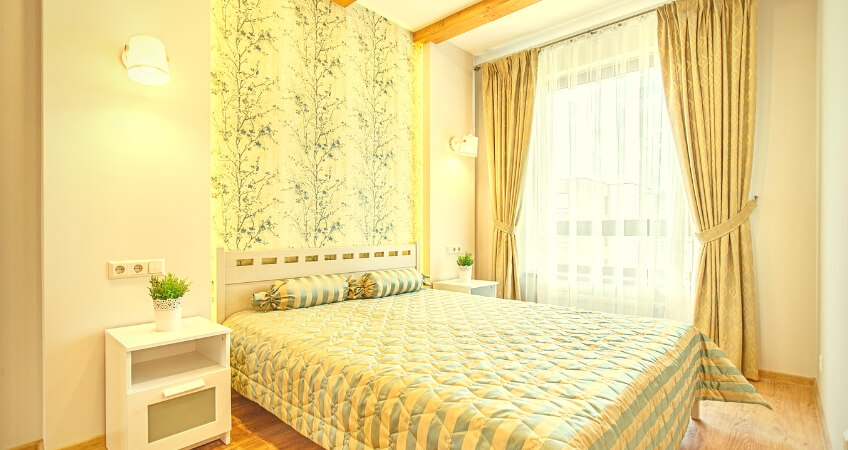 9. Dark Tones
You can also go for dark tones to enhance the mood in your home. Transparent sheers, fabrics, curtains, and blinds can infuse a warm and romantic look in your home. Go for materials such as heavy blackout blinds and velvet curtains to enhance the atmosphere in your bedroom or living room.
     10. Go for green
Botanical forms and nature have a way of influencing the world of interior design. Green has been embraced for the past few years and will still rock in 2019. Green helps you to bring harmony and balance to your home. It is also a calming colour. Consider green curtains, blinds, and sheers or green shades for a sense of calm in your home.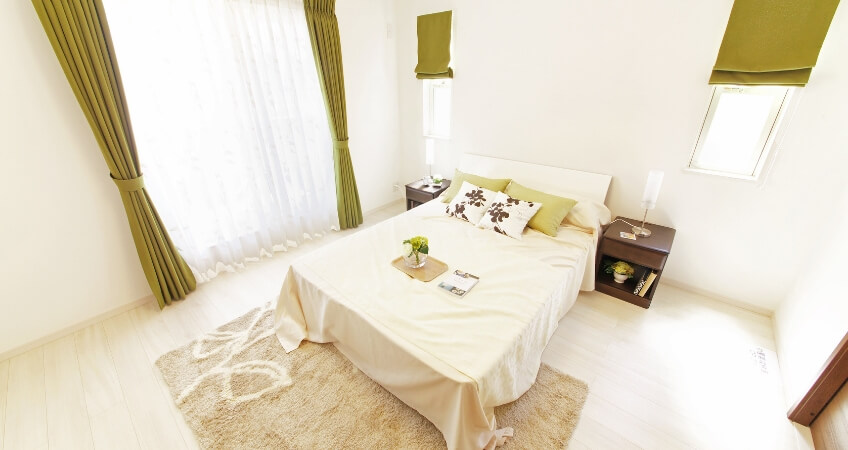 11. Tones of Blue
For a versatile colour that will also add warmth to your home, choose different hues of blue for your blinds, curtains, sheers, and shutters. Blue offers a homely feeling, and it works well across different seasons. You only need to play with varying shades of blue for a fantastic look in your home.
     12. Terracotta and Blue
For your blinds and curtains, you can introduce a blend of terracotta and blue colour options. They create a relaxed environment, and with items such as Duette blinds, you will save a great deal on energy consumption. This is, therefore, a window dressing trend that is energy saving.
     13. Natural earth colours
For the past few years, earth colours have become increasingly popular in the world of interior design. They help create a sense of balance in your home. With modern and advanced technologies, you will find wood blinds, metal blinds, and shutters that provide a natural and calming sense in a home.
     14. Explore metallic
Metallic trends are also here to stay for your window dressing trends. They are beautiful, lustrous and add a glamour luxe to any room in the house. With a wide range of natural designs to explore, you can consider blinds that are digitally printed to provide a foil-like effect in your home.
     15. Bedroom shutters
2019 should be more about creating a romantic, stylish and relaxing environment in your bedroom. Play with quality shutters of grey and yellow tones for a warm and inviting look. You can enhance the overall look by choosing textured and knitted cushions for a cosy and calm bedroom. Remember solid shutters have a way of improving the quality of your sleep.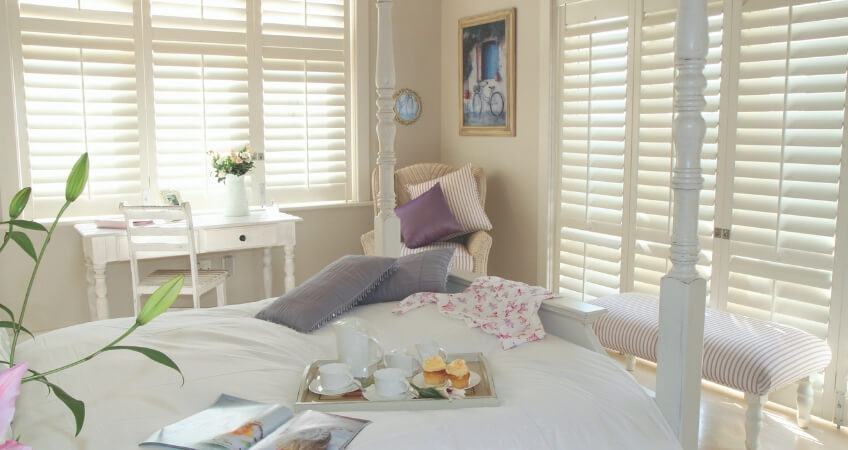 You may want to consider colourful bedroom accessories to make the room bright with this trend.
      16. Shades of purple
As you welcome 2019, your curtains, blinds or shutters should feature shades of purple. Purple brings about warmth and adds life to a rather gloomy room. Choose colour schemes that will create the kind of effect you want in your home. A few years ago rich purple was introduced as one of the best shade for aluminium Venetian blinds. Today, the colour still rocks because of its significant effect.
     17. Natural themes
Nothing beats the beauty of natural themes in a home. They make your interior and exterior space more beautiful. You can choose curtains that have calming palettes inspired by different natural elements. Some of the best pastels to consider include sky blue, blush pink blended with deeper shades, lavender, and aquamarine. Play with the shadows that will complete the look in your home.
     18. Make use of your spaces
While shutter styles come in handy, you may have smaller or hidden elements in your home. In this light, it is essential that you expose your interior décor. Expose every important detail that could be hidden in your home. If your windows or shutters are small, you can always create a more contemporary edge to enhance its style. Balance the shutters with colour hints. Choose décor that is visually striking for a touch of elegance in your rooms.
     19. Relaxing and complementary hues
The way you organize your home and the type of colours you choose for your curtains speaks volumes. For a fantastic theme in your home, choose blinds, shutters, and curtains that signify the purpose of different rooms. Explore complementary and relaxing hues that double up to make your home truly beautiful.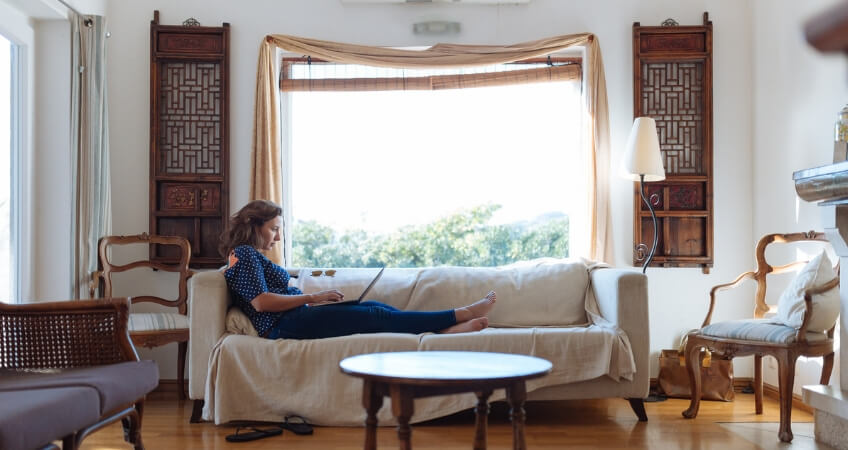 You will realize that a wide range of modern blinds perfectly blends with different colours including soft hues to create a calming and tranquil space. In this light, you can consider roller blinds that work best for different rooms in the house. The rule of thumb here is that you stick to soft hues and do not overuse the colours. By keeping it simple, you can be sure of a calm, beautiful and inviting space.
     20. Energy sufficient products
Shutters are some of the best energy efficient window coverings and dressing trends that you can explore. With such products, you not only enhance the beauty of your home, but you also save on your energy consumption. During summer, energy efficient shutters will protect you and your loved ones from excessive heat. As a result, you keep a great deal on your heating bills.
With these window dressing trends, ideas and options that you can explore, you only need to choose high-quality products from the best dealers in the market. Quality curtains, shutters and blinds help to add a more distinctive, intimate and exceptional touch of elegance to your space. Based on your personal needs, you can explore stylish and unique designs to make a bold statement.
If you are on the hunt to blend traditional and modern designs, you can always seek the help of an expert to add a professional touch to your home. Remember, you can achieve a reliable and long lasting appeal in your home with styles that never go out of fashion. Lifestyle Window Shutters offers you the best window shutters and quality blinds that will instantly add style to any room in your home.