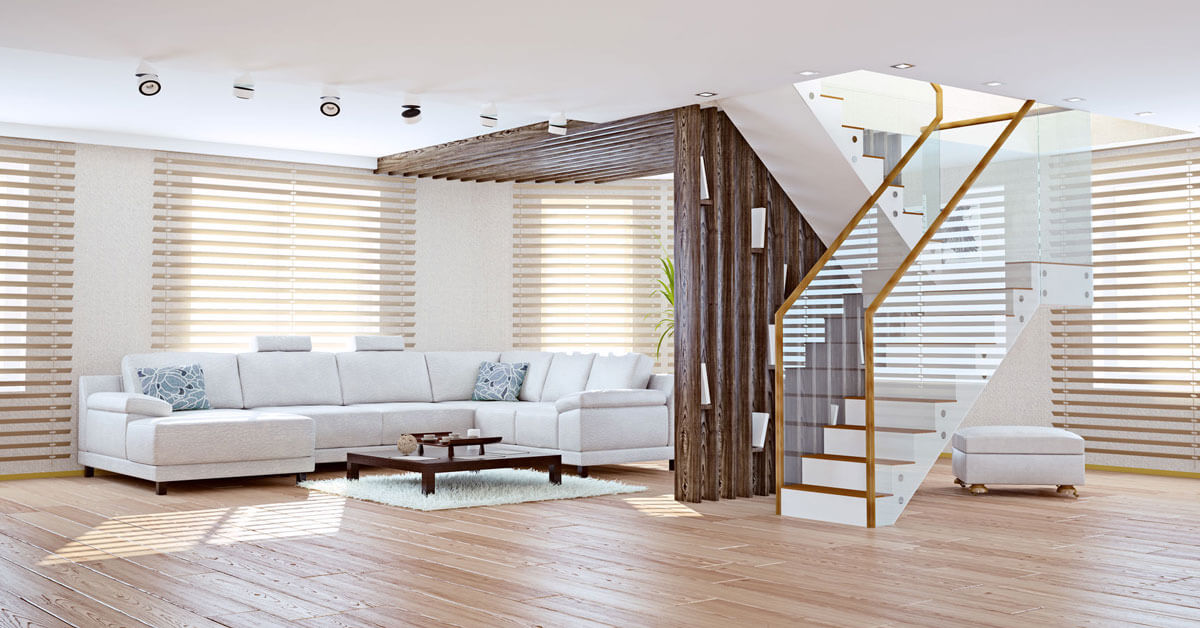 When it comes to getting a new home, there are many decisions you must make, one being what window treatments to choose.
To give you a helping hand in getting your window decor arranged, below is further information of the differences between window shutters and blinds.
What's the Difference Between Blinds and Shutters?
The main difference between shutters and blinds, is that with plantation shutters, they are permanently fixed to your home, meaning you can adjust the slats and open or close the shutter doors.
With blinds, you can adjust the slats and you can pull the cord to drag the shutter blinds up if you don't want to use them.
What are Window Blinds?
Window shutter blinds are an adjustable window covering, that can alter the level of light which enters your home and that can be pulled up with a cord when they're not in use.
What is a Plantation Shutter?
Internal shutters are permanent fixtures to your home, which help you adjust the levels of light and privacy in your house, with the help of their louvered slats.
Advantages of Windows with Blinds
Here are some advantages to installing blinds for windows:
They are a cheaper option to install.
You can easily pull them open if you don't want to use them.
They are easier to clean in comparison to curtains, as you can use a damp cloth to wipe off any dust and dirt.
You can adjust how much or how little light enters your home.
They come in a wide variety of colours.
Advantages of Windows with Shutters
A few of the main advantages to installing shutters for windows are:
They add value to your property as they are a permanent asset to your home.
They look smart, clean and tidy.
They are easy to clean, as they simply need a dust or a wipe over with a damp cloth.
You can adjust the louvered shutters to allow however much light you want entering your home.
Privacy is increased by installing indoor window shutters.
Different colour options are available.
They are longer lasting compared to made to measure blinds.
They add an extra soundproofing barrier to your home.
They increase the level of insulation in your home.
Disadvantages of Interior Blinds
Some of the disadvantages of installing window treatments blinds, include:
They can be time consuming to clean.
They are more dangerous for people with children, in comparison to interior shutters, due to the adjustable cords.
Interior blinds are much more likely to get damaged easier or quicker in comparison to interior window shutters.
Disadvantages of Interior Plantation Shutters
While there are many advantages to installing made to measure shutters, here are a few of the disadvantages:
Plantation shutters are more costly to install.
Indoor shutters can take up more space around the window area, because of their frame.
With wooden window shutters, you can sometimes be more restricted with colour options and designs, unlike with blinds, which can sometimes even come with material options.
If you are looking to install window blinds or window shutters, why not contact Lifestyle Shutters and Blinds LTD today, on 07971 574 958 and we will offer you a FREE survey appointment.