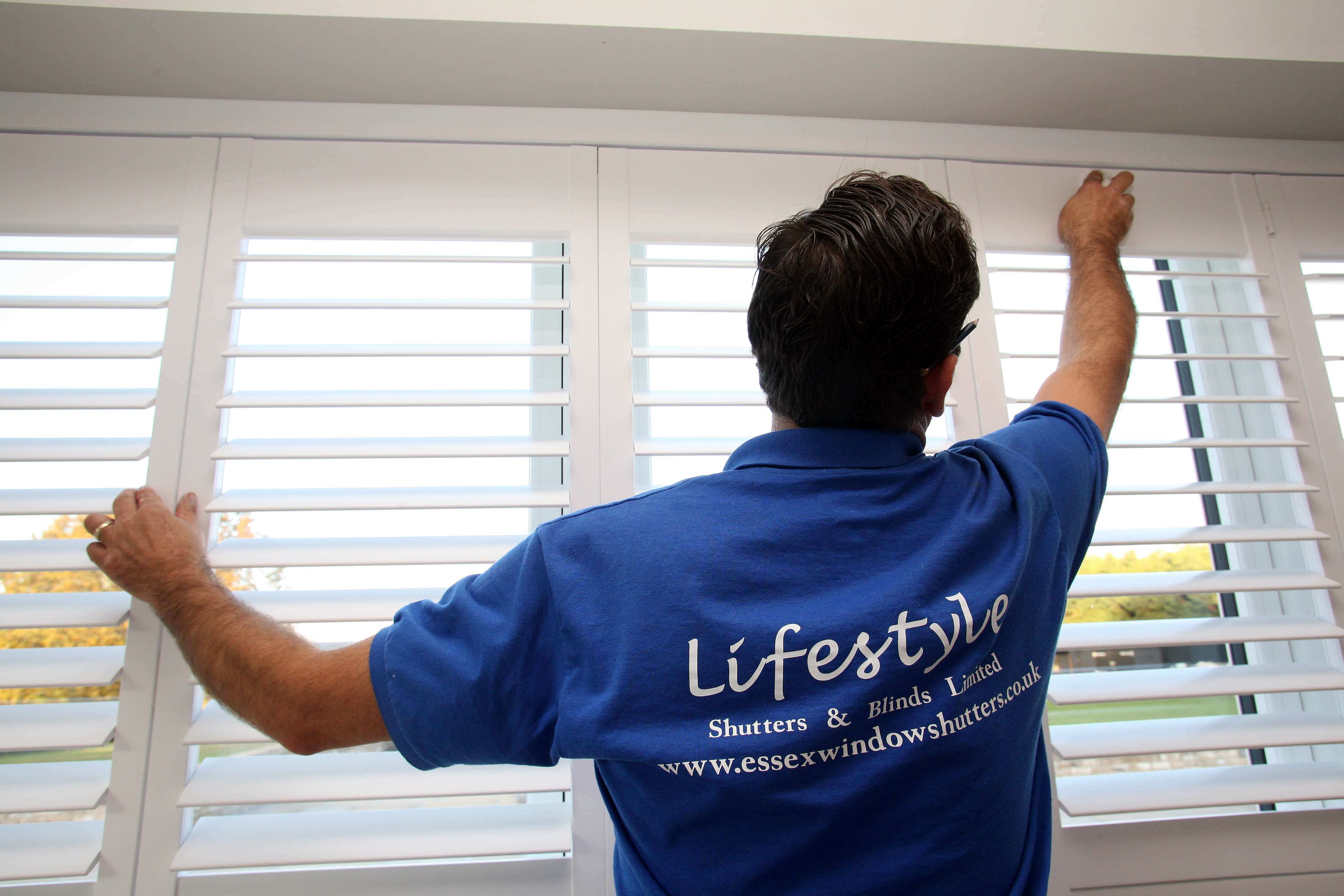 Are you thinking of purchasing new shutters for your residence? Getting shutters is one thing; installing shutters is another. It may not be so difficult if you are a handy person, though. However, it is advisable that you leave the task to a professional to handle. Or else, confusion may arise when you need to choose the most suitable shutters, the materials, styles, colours and of course, doing a proper shutter installation.
Steps to Follow for Installing Your Shutters
However, if you're determined to install your shutter by yourself, you need to know the type of shutter that is popular in the market for your window. If you have a first-hand idea of this information, there are some necessary steps you should follow to install your shutters. They are:
1. Measure your window
Measure the height and width of your window to know what size of shutters you need.
2. Use filler strips to get the layout
Hold up a filler strip against the front edge of your window frame, level it and use a pencil to mark the screw holes. Then pre-drill the holes with a ¼" filler strip. You may include 1/8″ filler strips with the shutters if it is necessary to adjust the width. They also help as a good template for the layout.
3. Measure the shutters
Place the shutters together and measure the entire width.
4. Attach the filler strips
Determine the number of filler strips that you need, usually four. Then pass screws through the shutter frame, and slide all the filler strips onto those screws.

5. Mount the shutters
Keep the shutters in place at one side of the window while aligning the screws with the holes you already drilled. Tighten the screws slowly till they are in place. Re-do this step at the other side of the window. One thing you should not do is make the screws too tight just in case you need to make any adjustments.
6. Check the alignment and adjust
Close the shutters in place to make sure that they all align correctly. When you have made the necessary adjustments, and the shutters can close properly, then insert the cover plugs of the screw that generally come with the kit.
7. Mark the hardware placement
Make a pencil mark on the face of your shutter doors just half-way down. This is to layout the hardware of your shutters. Then place a certain level on the mark. Try to draw a perfect horizontal line with a pencil on both sides of the shutter frame.
8. Measure and pre-drill the holes
Measure to get the centre of each door frame and make a vertical line that marks an intersection with the horizontal line in step seven. Pre-drill holes on each shutter door where the horizontal and vertical lines intersect. Without the latch, screw the right side knob to the shutter door frame into the pre-drilled holes. Repeat this step for the knob at the left but with the latch this time.
9. Attach the fixtures and test
Close the latch to lock your shutters shut. You should also test it to know whether you got the installation done correctly.
---
---
Only a professional can assure that you have done a complete task of installing your shutters. There are so many benefits of employing experts when it comes to your home upgrades or repairs.
Why You Need a Professional Shutter Installer?

If you follow the above steps on how to install shutters, it might seem quite "gibberish" to you, and there are some technicalities you are likely to leave out anyways. Among many others, here are some reasons you should involve a professional shutter installer in your plans:
Available equipment

Considering the kind of shutters you buy, you will require a specific set of equipment to go through the installation procedure. Experts have these tools and will make everything available when they are doing their job. You would not have to search for or buy any materials since you may not be needing them anymore after one installation.

Gives assurance

When a professional installs your shutters, you can rest assured that there would not be any problems. If anything does not turn out well and your shutters did not get fixed correctly, the technicians will be liable to correct the mistake at no charge. If you install it wrong on your own, you will have to make the changes yourself at extra costs to your pocket.

Saves time

Shutter installation is not something that you do regularly, but it is what professionals in that field do for a living. Therefore, you would not know how much time it may take you until you begin the process. On the other hand, experts will do it speedily and relieve you of the time efforts. They will work out the installation both effectively and quickly.

Provides assistance

Installing shutters is usually not a single person's job. Even if you get started by yourself, it is better to have others to help hand you tools, hold the shutters and ensure a standard installation. Professional installers will come along with all the help they need, so the job is done right.

Ensures safety

Indeed, you would not want an accident happening in your home. But you may never know what will happen when you embark on a home improvement project by yourself. Installing the shutters may involve standing on ladders, using tools and putting yourself in other risky situations. Professionals are familiar with these dangers and so will operate using safer methods since they are good at what they do.
Also, a licensed company carries full insurance so that if mishaps occur, the company covers it. You would not have to incur unnecessary losses. A reliable installer will gladly share documents of both the workers' compensation insurance and liability with you.
In conclusion
Whenever you are ready to install shutters, and you need a reputable company to get it sorted for you, think no further than Lifestyle Window Shutters. We will help you find the proper shutters for your residential or commercial property. Shutters are a great addition to any home, and you can choose from our wide variety of options. Contact us today, and we will be glad to serve you!
---
Read more:
---